Latest news
02/23 embossing calender
roduction of an embossing calender for laboratory applications. For this purpose, a machine was developed that can be combined with different roller designs and different roller diameters. The rollers are heated with thermal oil and hydraulically pressed. The gap adjustment is mechanical.
12/22 Material supply and discharge
Delivery of a multiple unwinding and winding for the production of carbon fiber fleece with different structures. For this purpose, different types of starting materials can be added to the manufacturing process. Due to the wide range of products, there are different types of buffering for changing rolls. After the longitudinal and cross-cutting, there is an ascending batch winder with the option of defined relief and loading of the winding, depending on the type of goods.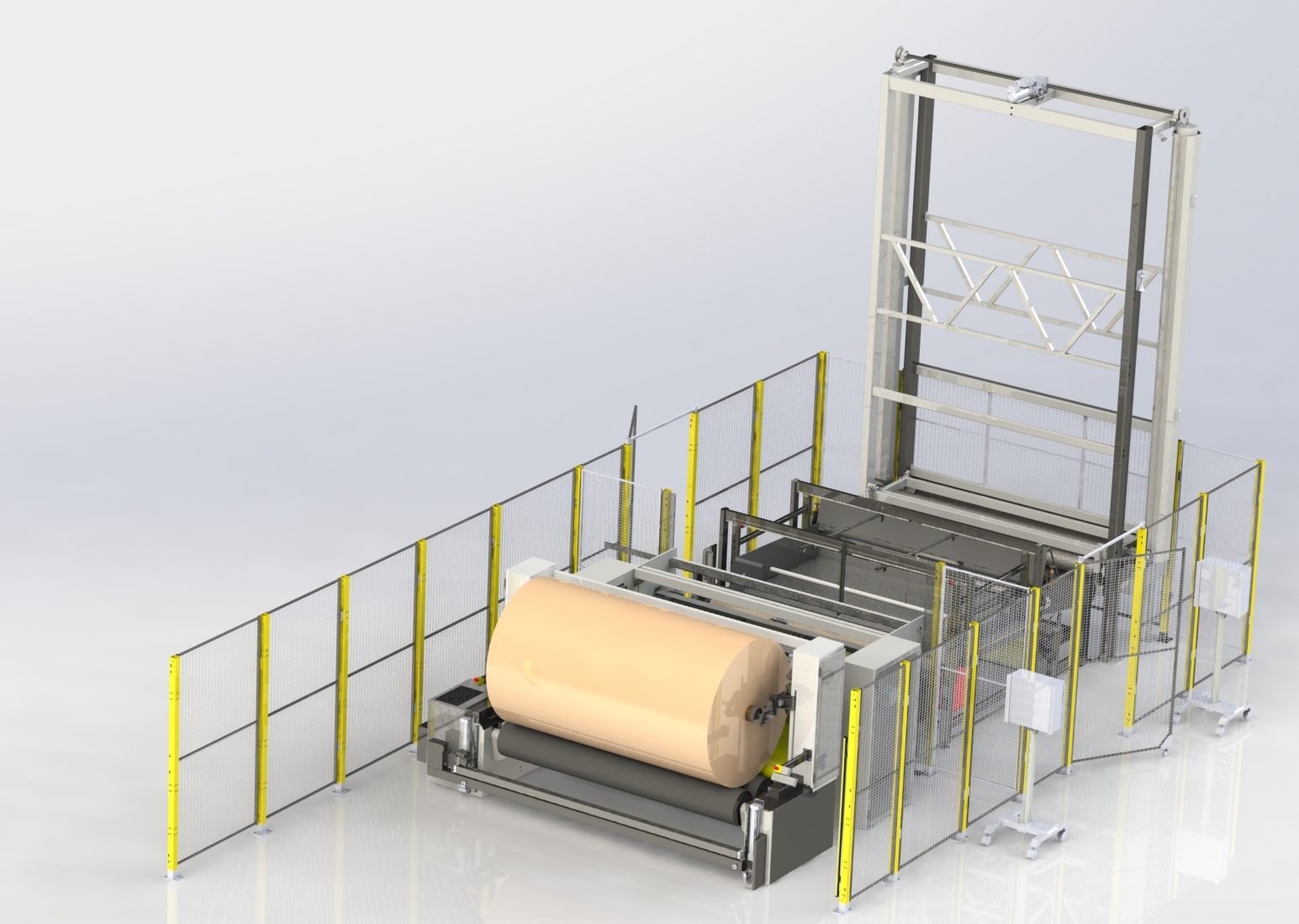 09/22 lamination line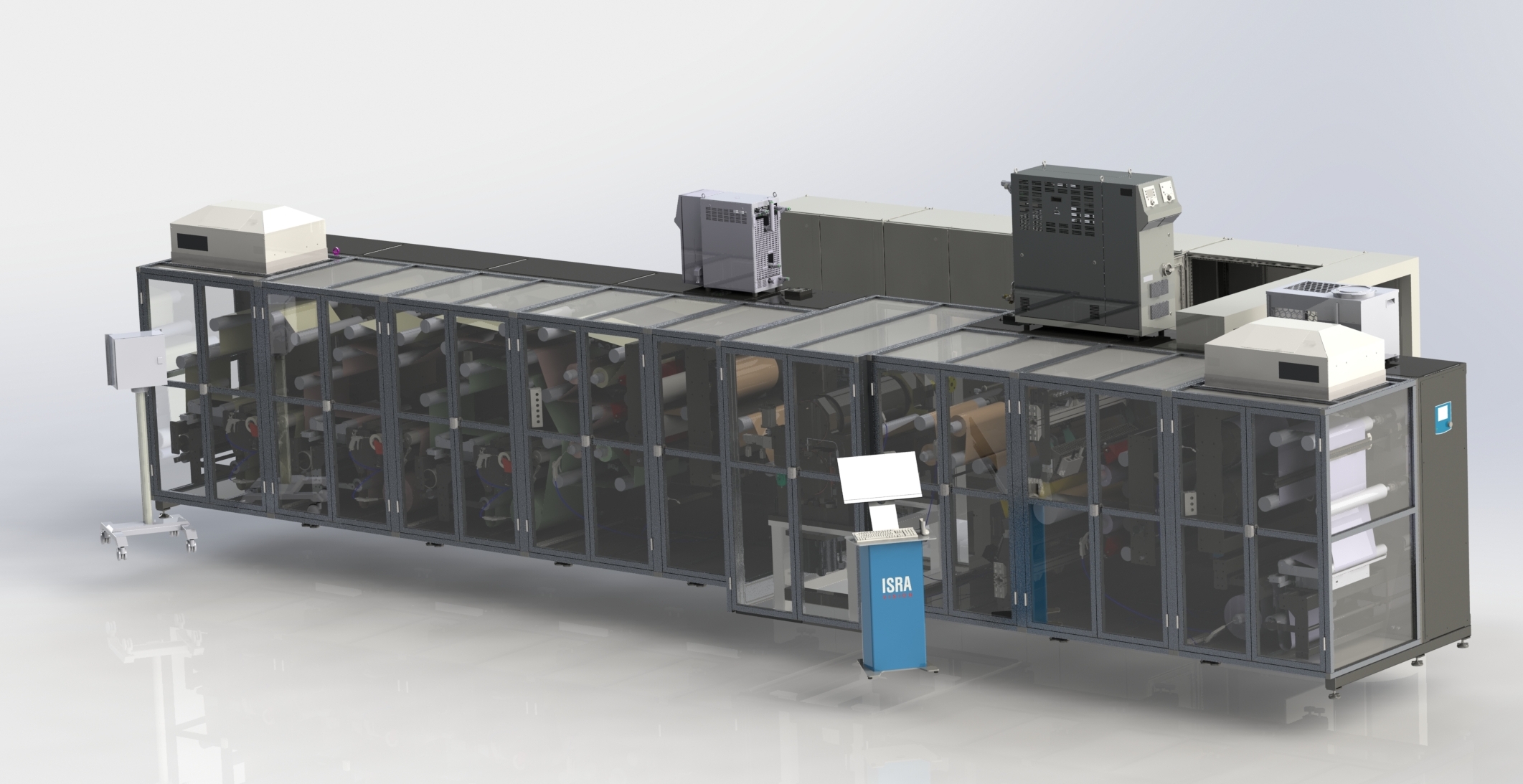 Design, manufacturing and delivery of a laminating line for the production of the starting material for fuel cell production. The anode and cathode are laminated on the separator in the machine under clean room conditions, the optical defect detection with defect marking and the covering on both sides with protective films before the winding process.
05/22 Coating line
Delivery of a complete coating line for fiber scrims. After coating with reverse coater the fabric is cured with a drum-dryer, longitudinal cut and rewind on a center driven big batch winder.
02/22 Embossing line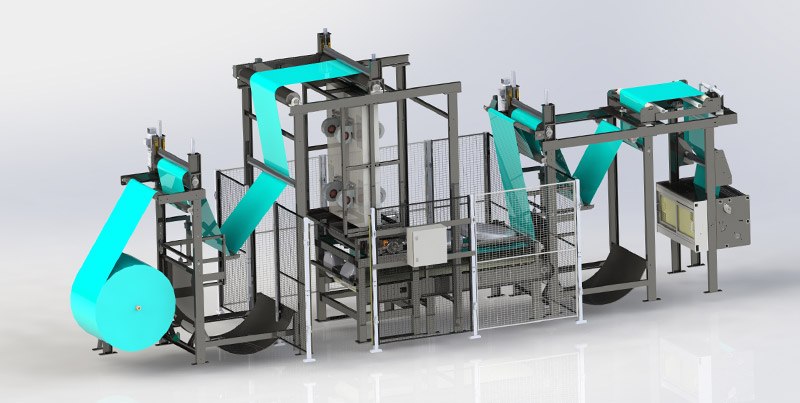 Completion of an embossing line for nonwoven fabrics. The fabric is heated by an infrared heater direct on top of a calender with union embossing rollers. The product is cooled down, longitudinal cut and rewind.
07/21 Coating line
Delivery and starting up of a hotmelt-coating line for woven fabrics.
Feeding in and fabric connection, cross cutting and feeding out of the fabric batch is running in full automatic mode. So the machine fulfils the requirements of the "industry 4.0" standard.
07/20 Impregnation padder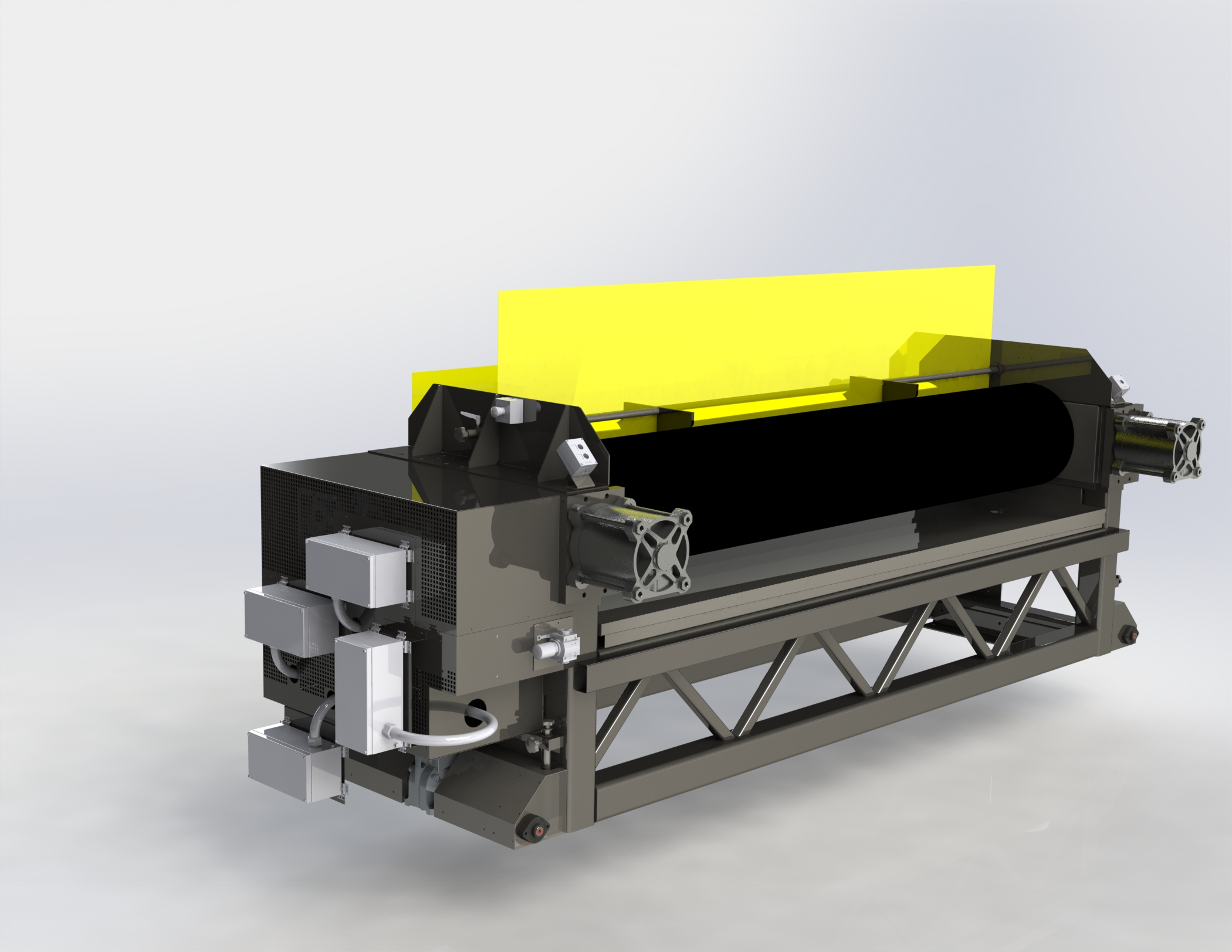 Delivery of a padder, 3 m working width, for double side horizontal impregnation of woven fabrics. The machine is ATEX and UL compliant and is able to work with solvent chemicals.
05/20 Coating machine
Replacement of a coating machine in a production line of 2 meter width for paper and textile coating. The machine is able to do run with doctor blade or slot dye coating. The slot dye coating could be done in horizontal and vertical position as well.
01/20 winding und unwinding station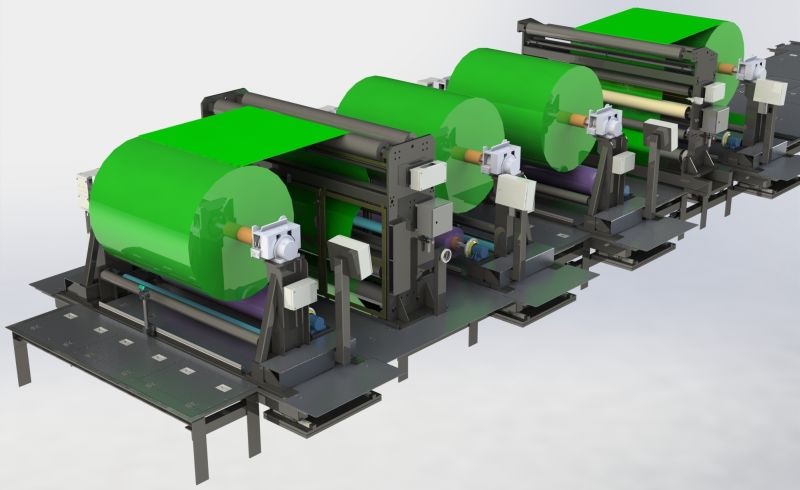 Winding and unwinding station in front of a continuous running coating line. It is possible to wind and unwind release paper or foil. Max. weight of the batches is 3000 kg.
09/19 doctor blade coater
Delivery of a doctor blade coater with knife over roller, knife over air and coating with slot die. Max. working width is 2000 mm.
06/19 ITMA 2019
For the first time we showed at the ITMA fair 2019 in Barcelona our latest invention our digital printer digitex™. This technology allows us a direct single pass printing on the fabric. At the moment we are testing the finishing results of this new technology.
03/19 squeezing unit for tubular knitted fabric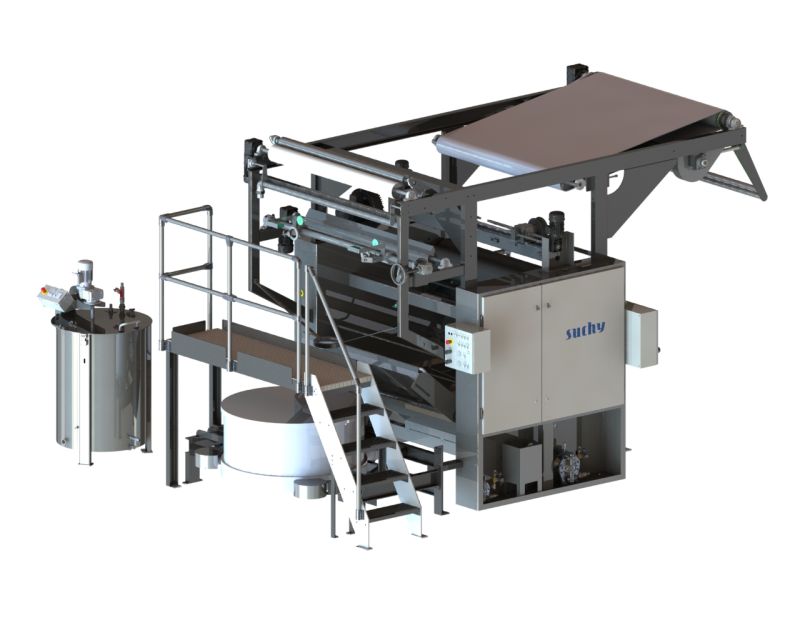 Design and engineering of a squeezing unit for tubular knitted fabric, including a dwell bath and preparation station for finishing chemicals. Max. tube width 1500 mm.
04/18 Coating line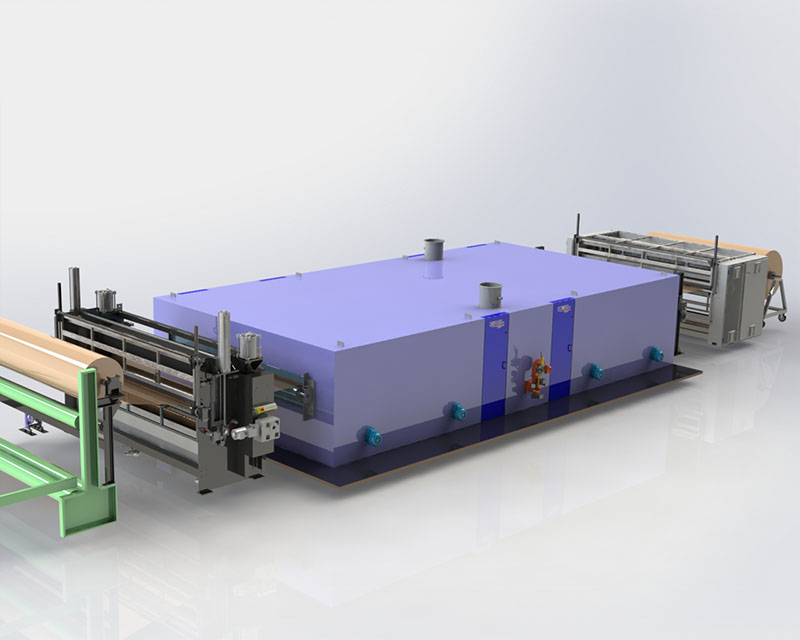 Delivery of a complete coating line, roller width 3600 mm, to coat scrim made of glass, carbon or basalt. The line consist of unwinder, padder, dryer, longitudinal- and crosscutter and big bath winder.
01/18 calibration calendar
12/17 Printing machine
Printing unit, working width 3700 mm for one colour printing at nonwoven fabric. We also delivered the colour preparation and colour dosage.
07/17 Coating padder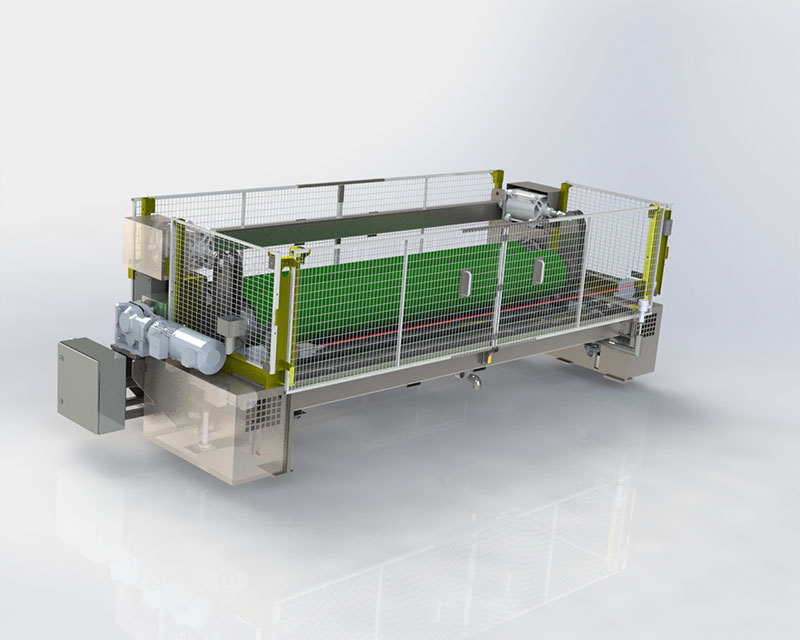 Padder with horizontal roller position of the squeezing roller. Roller width 3800 mm, for coating of technical textiles. To compensate different fabric width and thickness the squeezing roller has a dynamic deflection compensation inside.
06/17 Belt calendar
Calendar for calibration and thermal finishing of technical belts. The rollers are electrical heated up to 300°C. The changing of the belts is to be done sideward.
02/17 Automatic winder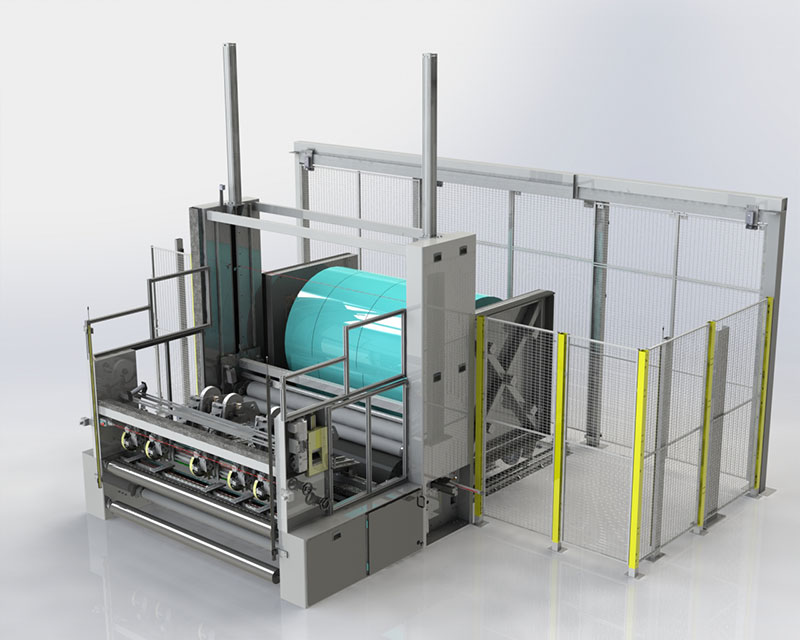 Rising batch winder for coreless winding of carpets. The machine is equipped with longitudinal and cross cutting, coreless automatic winding (inside out and outside in), banderoling and bring the batches in upride position on one or both sides.
01/16 Padder with atex approval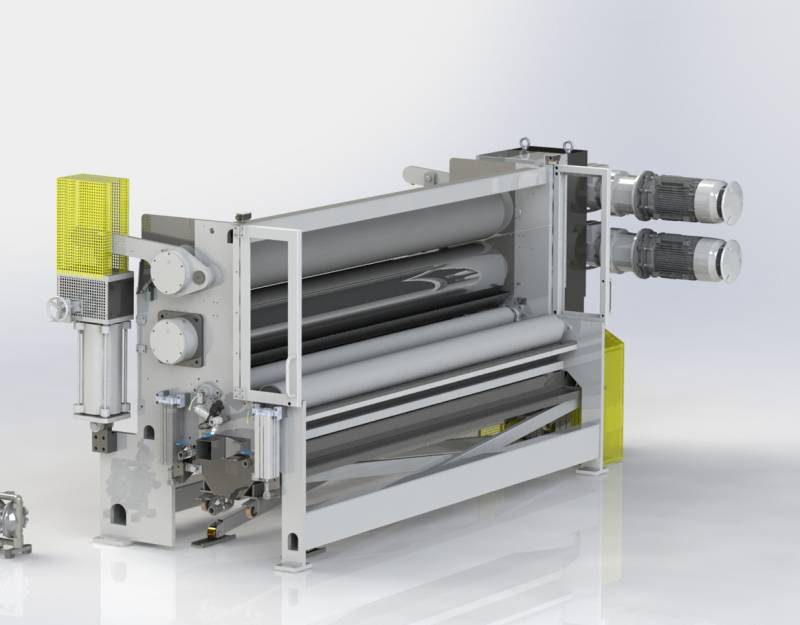 Development and construction of a padder for the impregnation of textiles with solvent-based fluids. The machine has a changing trough system as well as gap setting in the contract pressure system.
12/15 Winding and unwinding system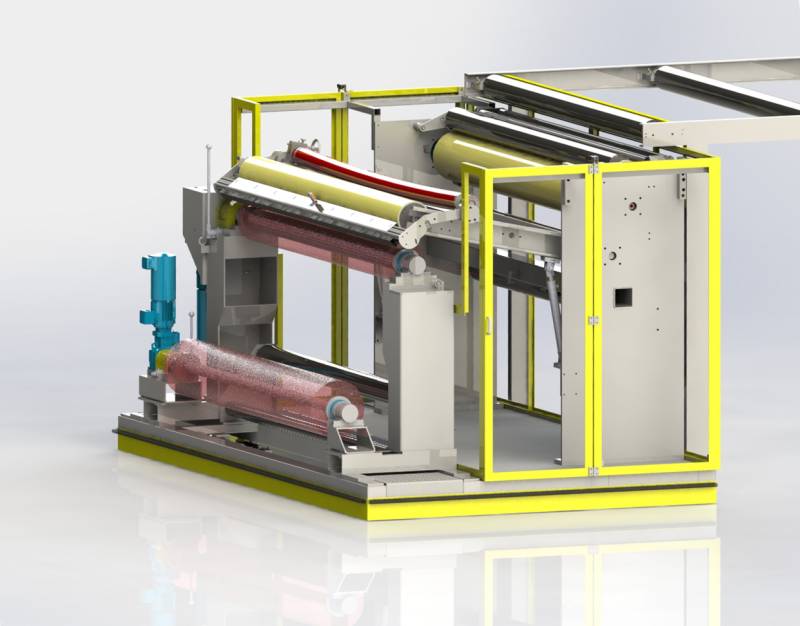 A winding and unwinding system for high web forces has been produced for a coating system according to special customer specifications. The winder work in centre and surface drive, as well as with unwinding for separating foil.
11/15 Coater
Development of a coater for coating medical products with an application accuracy of 2 g/m². The fabric infeed and outfeed were delivered at the same time for this coating system.
07/15 Dye beam winder
Handover of a stainless steel dye beam winder including steamer for a German customer for the processing of interlinings. The working speed is up to 100 m/min.