Latest news
04/18 Coating line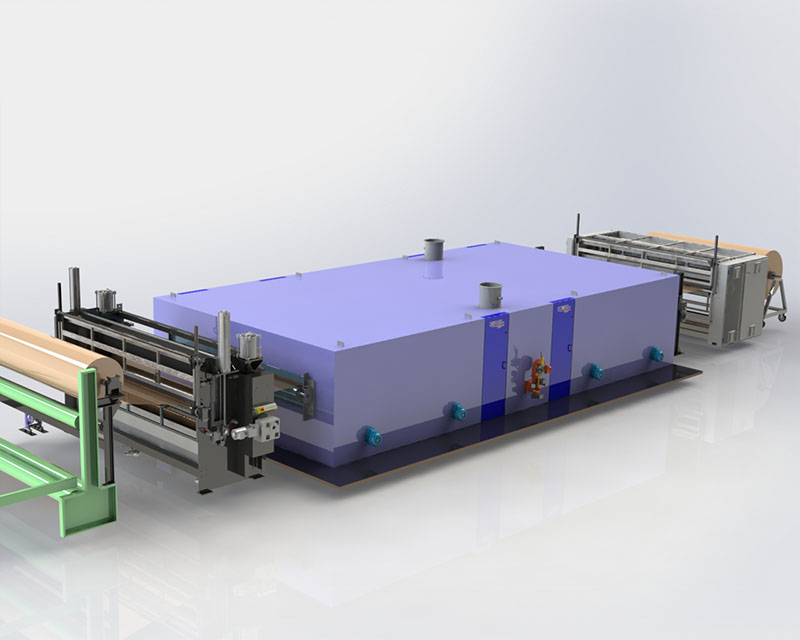 Delivery of a complete coating line, roller width 3600 mm, to coat scrim made of glass, carbon or basalt. The line consist of unwinder, padder, dryer, longitudinal- and crosscutter and big bath winder.
01/18 calibration calendar
12/17 Printing machine
Printing unit, working width 3700 mm for one colour printing at nonwoven fabric. We also delivered the colour preparation and colour dosage.
07/17 Coating padder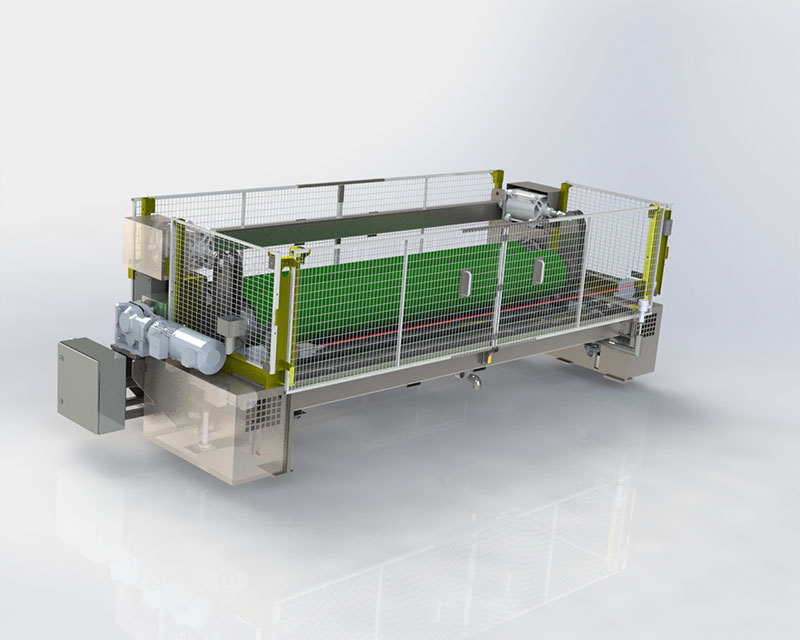 Padder with horizontal roller position of the squeezing roller. Roller width 3800 mm, for coating of technical textiles. To compensate different fabric width and thickness the squeezing roller has a dynamic deflection compensation inside.
06/17 Belt calendar
Calendar for calibration and thermal finishing of technical belts. The rollers are electrical heated up to 300°C. The changing of the belts is to be done sideward.
02/17 Automatic winder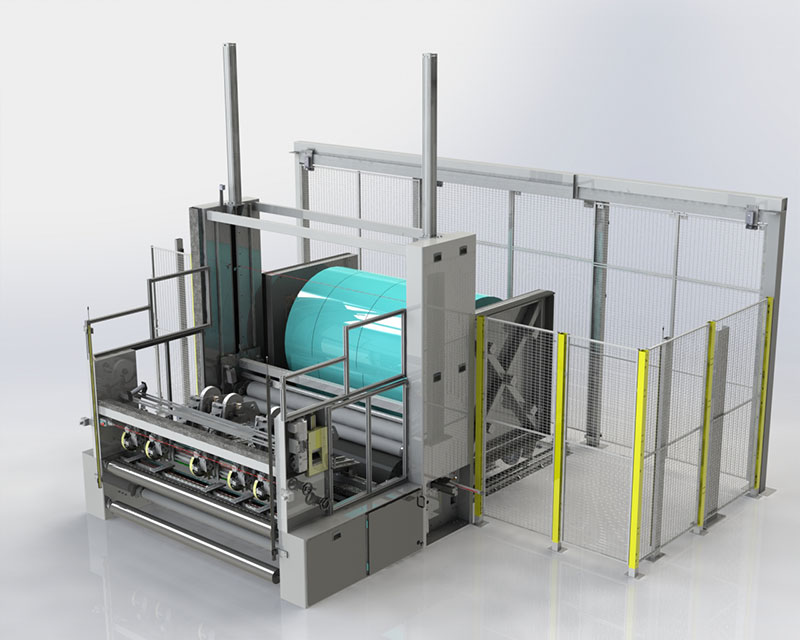 Rising batch winder for coreless winding of carpets. The machine is equipped with longitudinal and cross cutting, coreless automatic winding (inside out and outside in), banderoling and bring the batches in upride position on one or both sides.
01/16 Padder with atex approval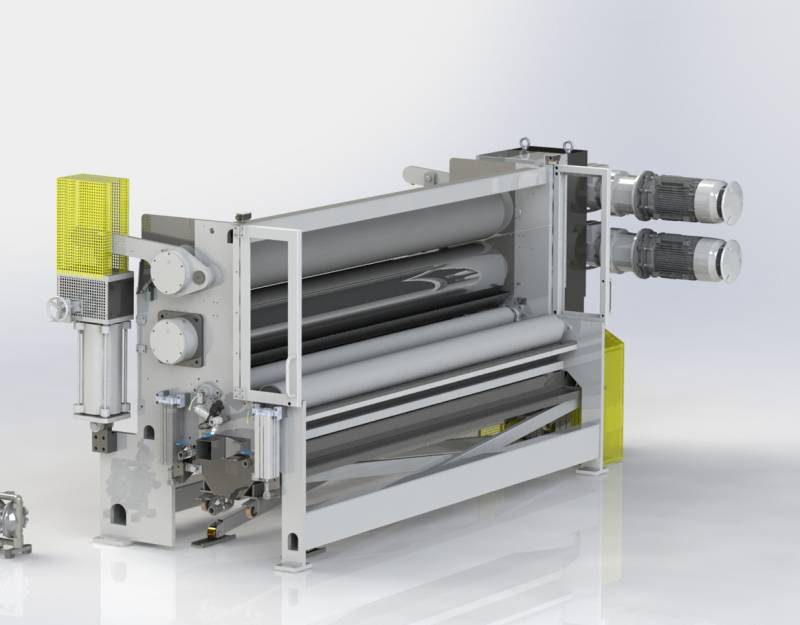 Development and construction of a padder for the impregnation of textiles with solvent-based fluids. The machine has a changing trough system as well as gap setting in the contract pressure system.
12/15 Winding and unwinding system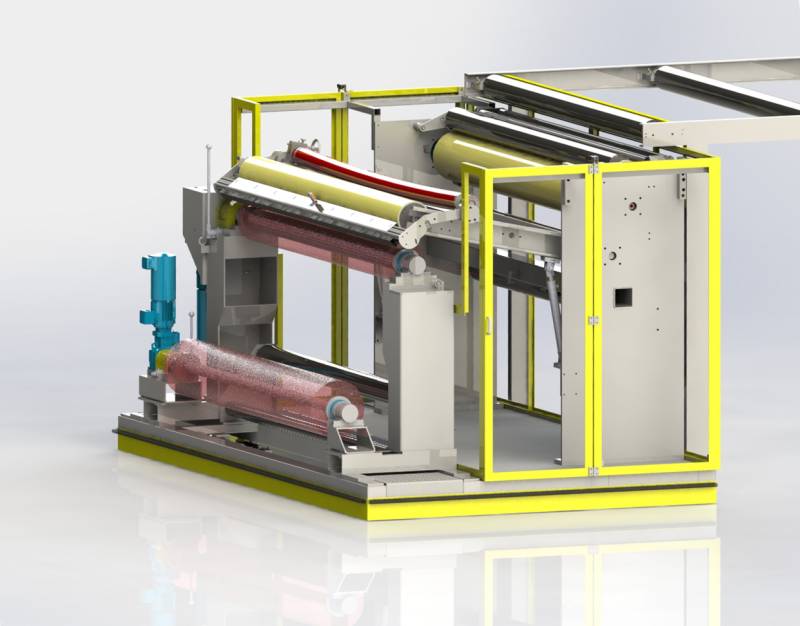 A winding and unwinding system for high web forces has been produced for a coating system according to special customer specifications. The winder work in centre and surface drive, as well as with unwinding for separating foil.
11/15 Coater
Development of a coater for coating medical products with an application accuracy of 2 g/m². The fabric infeed and outfeed were delivered at the same time for this coating system.
07/15 Dye beam winder
Handover of a stainless steel dye beam winder including steamer for a German customer for the processing of interlinings. The working speed is up to 100 m/min.