References
HERE YOU WILL FIND FOUR SELECTED REFERENCES THAT SHOW THE PRODUCT RANGE OF OUR COMPANY. WE DELIVER CUSTOMISED SOLUTIONS AS COMPLETE MACHINES AND COMPONENT DELIVERY FOR PLANT CONSTRUCTION.
Cutting/stacking system as a custom-built design for the automotive supplier industry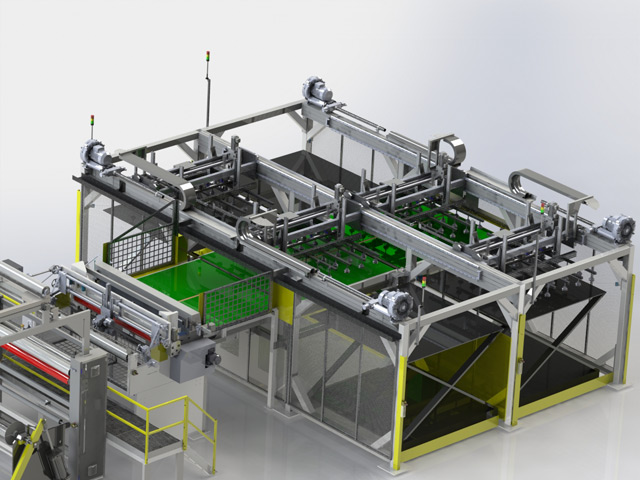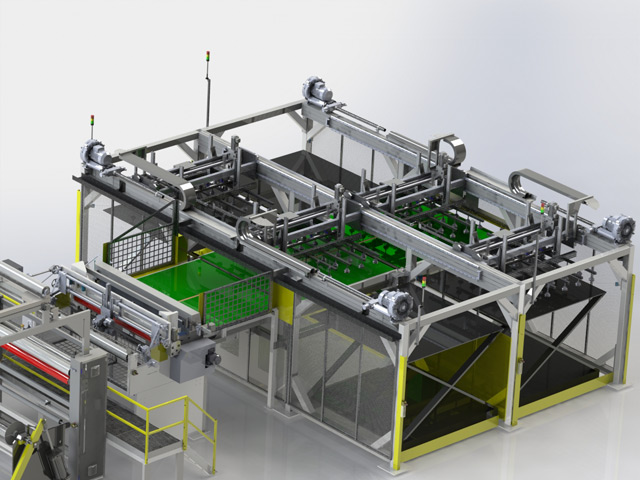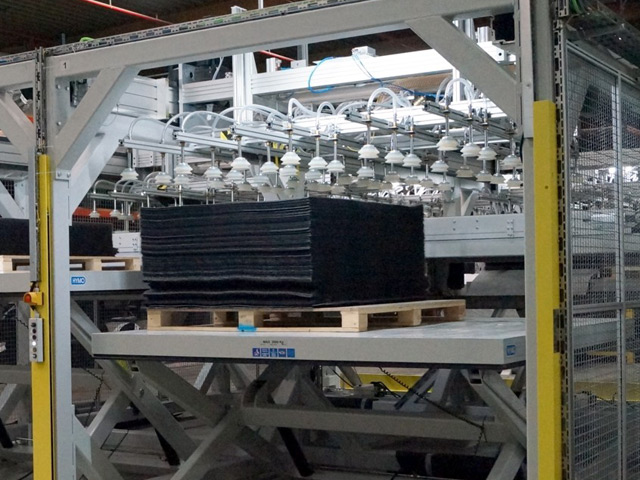 Proof of our capability in implementing innovative challenges is this example of a sophisticated machine and control engineering solution for an automatic cutting/stacking system for an automotive supplier.
Precision cuts of different board sizes and qualities as well as their exact edge-precise stacking, distributed over four different stacking positions according to the cycle time by means of reliable technology are integrated in the process execution of an overall system.
Compressing calender, a system with complex character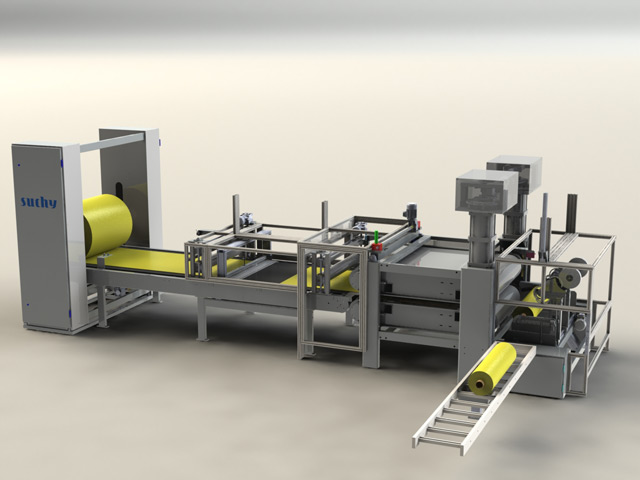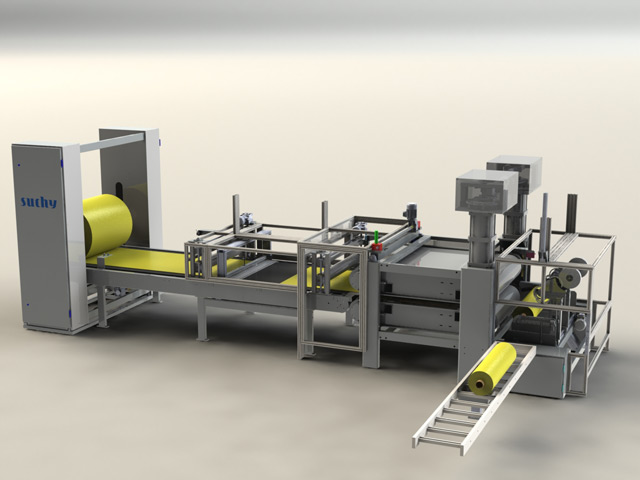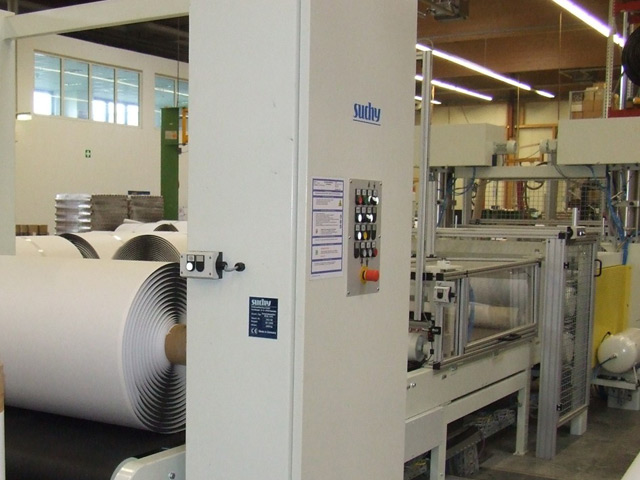 Where, in the past, several assemblies and machines were needed, this system allows everything to be done in one compact unit with chronologically matched sequences. This ensures optimum process flow, saves intermediate steps, production area and working time.
Mainly consisting of removal and start-up sections, automatic cross cutting unit, compression section and the winding section with banding, our system is in use at our customer who mainly specialises in seals and sound insulation also for international markets. Its functional interactions extend up to finished, ready-to-ship fabric rolls.
Wide padder, the solution for extreme application conditions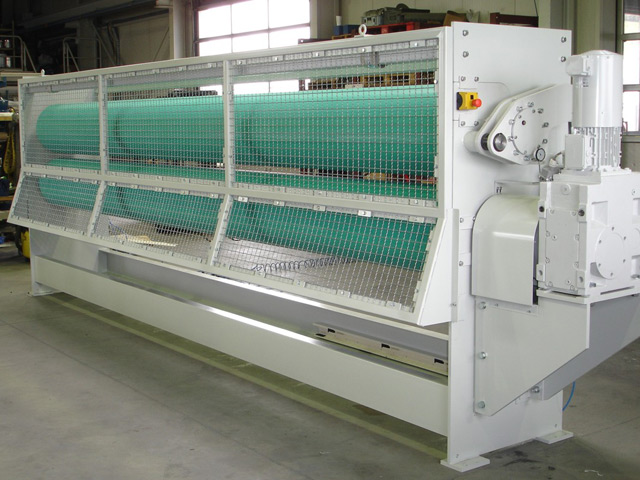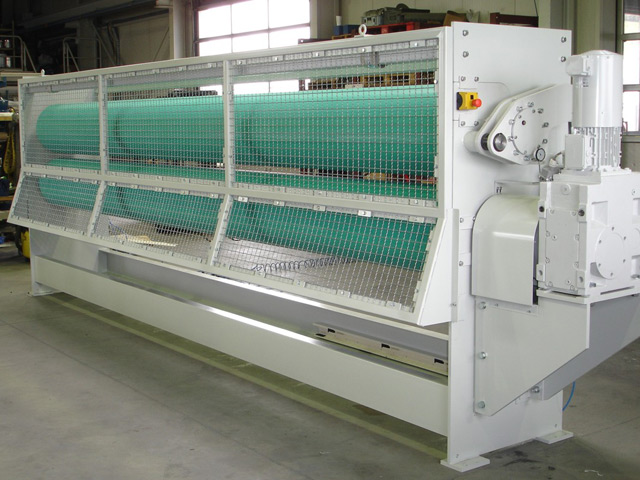 There is also an example from our padder production, designed for large fabric widths, in use for the production of geotextiles.
Our special padder for fabric widths up to 5,400 mm is successfully in use with high reliability. This padder with its specially designed roll construction and roller bearings and its continuous, reproducible and extremely uniform gap setting with constant, uniform line pressure over the entire nip line width ensures that the quality demand with rapid dye liquor insertion is permanently guaranteed even at large working widths. The bending line can be stopped during production and adjusted.
Coater and squeezer combination for special coating, also in atex version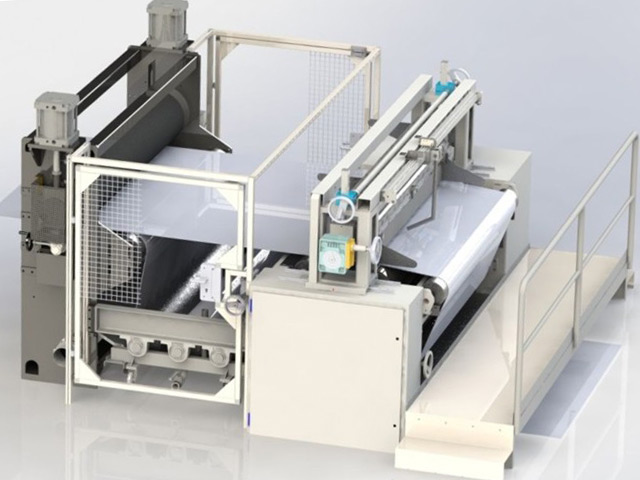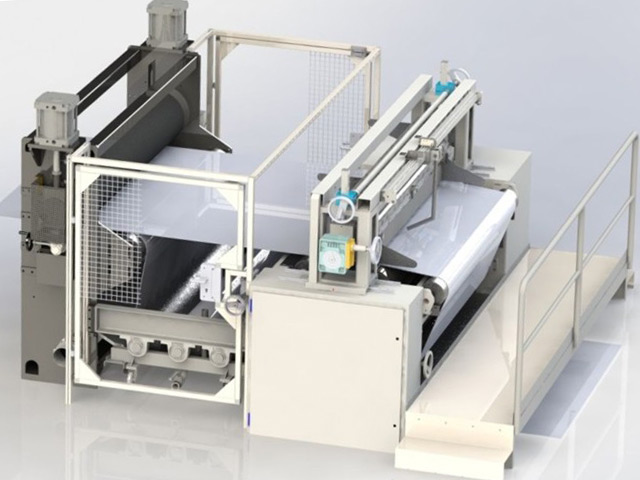 Nowadays, the application criteria know no limits. High quality demands, reliability and functionality in the use of the latest technologies and strict adherence to safety guidelines determine special machine engineering to a large degree.
Our coater and squeezer combination has been integrated in the network of a plant line that is specially used in ATEX areas. Developed and provided for the Asian market, this combination bears witness to the high standard of our machine engineering.